Brain Injury Diagnosis & Treatment
How are traumatic brain injuries diagnosed, and what treatment is recommended for concussions and other brain injuries?
Sleep disturbances are common after brain injury and require comprehensive evaluation and management. Other sleep disorders such as difficulty falling asleep, staying asleep, and excessive daytime sleepiness are common. Some patients with brain injuries develop sleep apnea, and screening for this disorder is important because of the risk of hypoxia and strokes that lead to additional brain injury.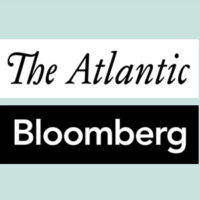 I collaborated recently with Conor Gormally of Concussion Alliance to advocate for individualized and comprehensive concussion care in mainstream news stories with journalists who recounted personal stories of concussion.  Here's what The Atlantic and Bloomberg published.
Get updates on the latest in concussion, brain health, and science-related tools from Dr. Elizabeth Sandel, M.D.
By clicking SIGN UP, you agree to receive emails from Dr. Sandel and agree to our terms of use and privacy policy.