Brain Injury Diagnosis & Treatment
How are traumatic brain injuries diagnosed, and what treatment is recommended for concussions and other brain injuries?
We do not yet have a clear understanding of what happens in the brain immediately after a concussion and over the days and months that follow, especially for those patients whose symptoms persist. Post-concussion symptom rates vary greatly among research studies, likely because the populations studied are diverse and so are the diagnostic criteria and timing of assessments. The wide variation in symptom rates highlights the fact that there is a lot we still don't know about concussions.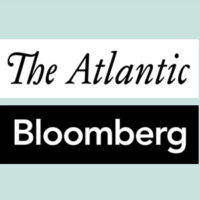 I collaborated recently with Conor Gormally of Concussion Alliance to advocate for individualized and comprehensive concussion care in mainstream news stories with journalists who recounted personal stories of concussion.  Here's what The Atlantic and Bloomberg published.
Get updates on the latest in concussion, brain health, and science-related tools from Dr. Elizabeth Sandel, M.D.
By clicking SIGN UP, you agree to receive emails from Dr. Sandel and agree to our terms of use and privacy policy.